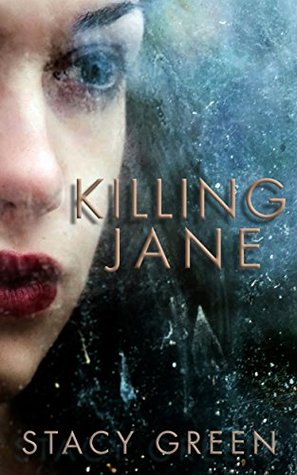 Killing Jane
by
Stacy Green
Series:
Erin Prince #1
Published by
Vesuvian Books
on January 31, 2017
Genres:
Mystery
,
Thriller
Pages:
322
Goodreads

What If Everything You've Ever Heard About Jack The Ripper Is Wrong …

A young woman is brutally murdered in Washington D.C., and the killer leaves behind a calling card connected to some of the most infamous murders in history.

Jack The Ripper

Rookie homicide investigator Erin Prince instinctively knows the moment she sees the mutilated body that it's only a matter of time before someone else dies.

She and her partner, Todd Beckett, are on the trail of a madman, and a third body sends them in the direction they feared most: a serial killer is walking the streets of D.C.

The Clock Is Ticking.

Erin must push past her mounting self-doubt in order to unravel a web of secrets filled with drugs, pornography, and a decades-old family skeleton before the next victim is sacrificed.

The Only Way To Stop A Killer Is To Beat Them At Their Own Game.
My Review:
Washington, D.C. may have a Jack the Ripper copycat killer loose on their streets. And he may actually be a she.
Erin Prince is new to homicide, having previously worked in sex crimes, and is leading her first case which happens to be high profile. She comes across as weak – it seems that every chapter has her holding back tears that are threatening to free themselves. She becomes unsure of herself when partnered with a new transfer from a Philadelphia homicide division – so much so that she starts to second-guess herself. The constant guilt over her family name and privileged upbringing got tiring real quick, but then again, I've never had people question if I got a job because of daddy's influence. I started to dislike her a bit, although I found her backstory to be interesting.
Todd Beckett, her new partner, is pretty much the only character I liked completely. He's an experienced investigator and his cool and analytical methodology further highlights Erin's naivete. I would like to say that he's the Yin to her Yang, but that would imply that they complement each other – they don't.
For some reason I didn't put forth the effort into trying to figure out who did the killings. Every now and then this happens, where I just let the clues accumulate without forming an opinion. In this case I just didn't notice anyone standing out or, better yet, fading into the background. I was presented with likely suspects, but no one jumped out at me. So suffice it to say I surprised when the mystery was resolved.
The writing and concept were good, but the story was just okay and not enough to keep me engaged. It took me 12 days to finish this – easily at least 10 days too many. In the book's defense, when I started it, I was in the midst of a reading funk that didn't end until day 10.
I would buy this book just for the gorgeous cover.
I'll probably read the next installment in the series to see if Erin has grown in her new role as homicide investigator and to see how her working relationship with Todd develops. I also have another of Stacy Green's novels, Book 1 in the Lucy Kendall series on my TBR, so hopefully I'll get to that one soon.
Recommended
Many thanks to Vesuvian Books, Stacy Green and Netgalley for the ARC I received in exchange for an honest review.
Save
Save
Save
Save
Save
Save
Save
Save
Save