These are the books I plan and hope to read this month, in no particular order with the exception of Shogun, which I hope to start on the 25th and close out the month. I'm planning to review them as well… picture that 😉
---
1. The Merchant's Pearl
The Merchant's Pearl
by
Amie O'Brien
Series:
The Merchant's Pearl Saga #1
Published by
Amazon Digital Services LLC
on April 19, 2018
Genres:
Historical Fiction
,
Romance
Pages:
452
Goodreads
He was born to rule an empire. But she's the one who rules his heart…

Stripped of her Christian name and freedom, Leila tries to evade the lustful gaze of her masters. Even in a sprawling Turkish palace, there's no room to hide from the handsome Prince Emre. On her dreaded first night as the prince's concubine, instead of his bed, Leila receives a gift more precious than all the riches in the Ottoman Empire. If only she could trust the heir to keep his promise…

Prince Emre is torn between his duty to the splintering empire and his growing feelings for the stubborn daughter of a Christian missionary. Tradition forbids him from abandoning his harem, but Leila's heart demands his undivided love. When religious and societal forces threaten to tear them apart, Leila and Emre must summon the courage to follow their impossible destiny.

The Merchant's Pearl is the thought-provoking first installment in a series of historical romance novels. If you like slow-burn romance, flesh-and-blood characters, and unconventional settings, then you'll love Amie O'Brien's opulent tale.
Gorgeous cover. I'm not holding my breath, but I sure wish there's a killer mermaid in this one 😛
---
2. Baby Teeth

Baby Teeth
by
Zoje Stage
Published by
St. Martin's Press
on July 17th 2018
Genres:
Thriller
Pages:
320
Goodreads
Sweetness can be deceptive.

Meet Hanna.

She's the sweet-but-silent angel in the adoring eyes of her Daddy. He's the only person who understands her, and all Hanna wants is to live happily ever after with him. But Mommy stands in her way, and she'll try any trick she can think of to get rid of her. Ideally for good.

Meet Suzette.

She loves her daughter, really, but after years of expulsions and strained home schooling, her precarious health and sanity are weakening day by day. As Hanna's tricks become increasingly sophisticated, and Suzette's husband remains blind to the failing family dynamics, Suzette starts to fear that there's something seriously wrong, and that maybe home isn't the best place for their baby girl after all.

From blazing new talent Zoje Stage, Baby Teeth is a story about a perfect-looking family, and a darling little girl who wants nothing more than to kill her mother.
---
3. Orphan Monster Spy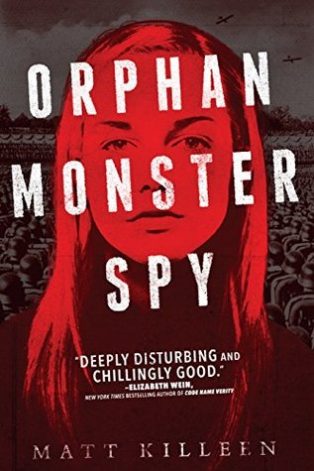 Orphan Monster Spy
by
Matt Killeen
Published by
Viking Books for Young Readers
on March 20th 2018
Genres:
Historical Fiction
Pages:
423
Goodreads
Her name is Sarah. She's blonde, blue-eyed, and Jewish in 1939 Germany. And her act of resistance is about to change the world.

After her mother is shot at a checkpoint, fifteen-year-old Sarah--blonde, blue-eyed, and Jewish--finds herself on the run from a government that wants to see every person like her dead.

Then Sarah meets a mysterious man with an ambiguous accent, a suspiciously bare apartment, and a lockbox full of weapons. He's a spy, and he needs Sarah to become one, too, to pull off a mission he can't attempt on his own: infiltrate a boarding school attended by the daughters of top Nazi brass, befriend the daughter of a key scientist, and steal the blueprints to a bomb that could destroy the cities of Western Europe.

With years of training from her actress mother in the art of impersonation, Sarah thinks she's ready. But nothing prepares her for her cutthroat schoolmates, and soon she finds herself in a battle for survival unlike any she'd ever imagined.
Read a review a couple of days ago and I was sold.
---
4. Kings of the Wyld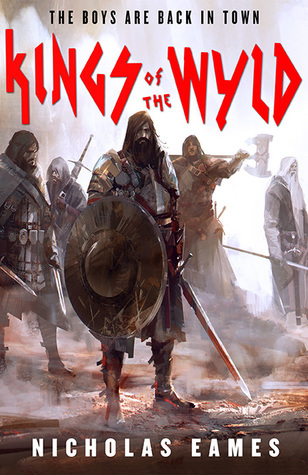 Kings of the Wyld
by
Nicholas Eames
Series:
The Band #1
Published by
Orbit
on February 21st 2017
Genres:
Fantasy
Pages:
544
Goodreads
Clay Cooper and his band were once the best of the best -- the meanest, dirtiest, most feared crew of mercenaries this side of the Heartwyld.

Their glory days long past, the mercs have grown apart and grown old, fat, drunk - or a combination of the three. Then an ex-bandmate turns up at Clay's door with a plea for help. His daughter Rose is trapped in a city besieged by an enemy one hundred thousand strong and hungry for blood.

Rescuing Rose is the kind of mission that only the very brave or the very stupid would sign up for.

It's time to get the band back together for one last tour across the Wyld.
---
5. My Real Name is Hanna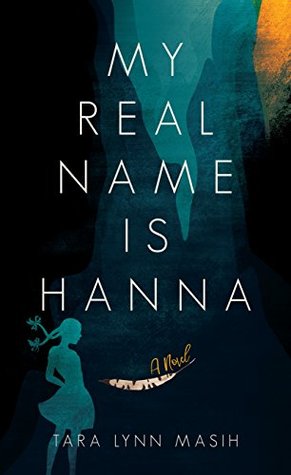 My Real Name is Hanna
by
Tara Lynn Masih
Published by
Mandel Vilar Press
on September 18th 2018
Genres:
Historical Fiction
Pages:
208
Goodreads
Inspired by real Holocaust events, this poignant debut novel is a powerful coming-of-age story that will resonate with fans of The Book Thief and Between Shades of Gray.

Hanna Slivka is on the cusp of fourteen when Hitler's army crosses the border into Soviet-occupied Ukraine. Soon, the Gestapo closes in, determined to make the shtetele she lives in "free of Jews." Until the German occupation, Hanna spent her time exploring Kwasova with her younger siblings, admiring the drawings of the handsome Leon Stadnick, and helping her neighbor dye decorative pysanky eggs. But now she, Leon, and their families are forced to flee and hide in the forest outside their shtetele—and then in the dark caves beneath the rolling meadows, rumored to harbor evil spirits. Underground, they battle sickness and starvation, while the hunt continues above. When Hanna's father disappears, suddenly it's up to Hanna to find him—and to find a way to keep the rest of her family, and friends, alive.

Sparse, resonant, and lyrical, weaving in tales of Jewish and Ukrainian folklore, My Real Name Is Hanna celebrates the sustaining bonds of family, the beauty of a helping hand, and the tenacity of the human spirit.
---
6. Spellbook of the Lost and Found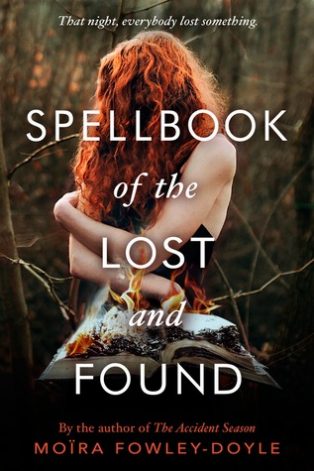 Spellbook of the Lost and Found
by
Moïra Fowley-Doyle
Published by
RHCP Digital
on June 1st 2017
Genres:
Fantasy
Pages:
416
Goodreads
One stormy summer night, Olive and her best friend, Rose, begin to lose things. It starts with simple items like hair clips and jewellery, but soon it's clear that Rose has lost something bigger; something she won't talk about.

Then Olive meets three wild, mysterious strangers: Ivy, Hazel and Rowan. Like Rose, they're mourning losses - and holding tight to secrets.

When they discover the ancient spellbook, full of hand-inked charms to conjure back lost things, they realise it might be their chance to set everything right. Unless it's leading them towards secrets that were never meant to be found . . .
I love this cover 🙂
---
7. Elizabeth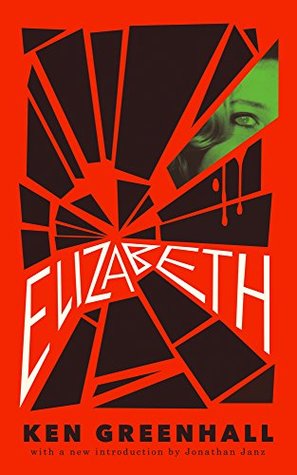 Elizabeth: A Novel of the Unnatural
by
Ken Greenhall
,
Jessica Hamilton
Published by
Valancourt Books
on April 2nd 2017
Genres:
Horror
Pages:
127
Goodreads
"If you were to go into your bedroom tonight – perhaps by candlelight – and sit quietly before the large mirror, you might see what I have seen. Sit patiently, looking neither at yourself nor at the glass. You might notice that the image is not yours, but that of an exceptional person who lived at some other time ..."

The image in the mirror of fourteen-year-old Elizabeth Cuttner is that of the fey and long-dead Frances, who introduces Elizabeth to her chilling world of the supernatural. Through Frances, Elizabeth learns what it is to wield power – power of a kind that is malevolent and seemingly invincible. Power that begins with the killing of her parents ...

First published in 1976, Ken Greenhall's debut novel Elizabeth is a lost classic of modern horror fiction that deserves rediscovery. This edition includes a new introduction by Jonathan Janz.
---
8. Shogun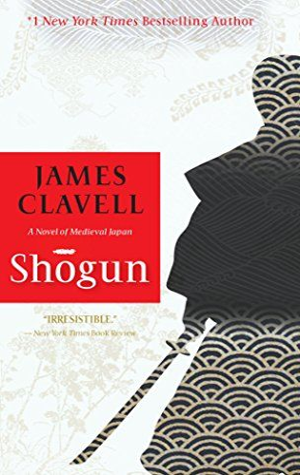 Shogun
by
James Clavell
Series:
Asian Saga #1
Published by
BantamDell
on February 19th 2009
Genres:
Historical Fiction
Pages:
1152
Goodreads
A bold English adventurer. An invincible Japanese warlord. A beautiful woman torn between two ways of life, two ways of love. All brought together in an extraordinary saga of a time and a place aflame with conflict, passion, ambition, lust, and the struggle for power...

Originally published in 1975.
I read this approx. 100 years ago and I loved it. Why I haven't read it since is beyond me.