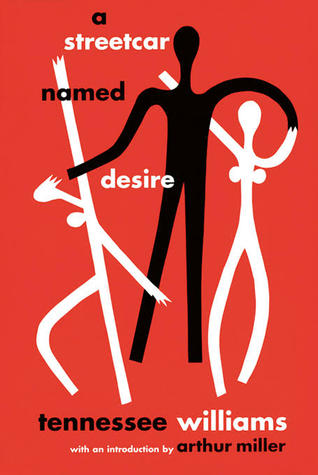 Title: A Streetcar Named Desire
Author: Tennessee Williams
ISBN13: 9780811216029
More Info on Goodreads
My Review:
Stell-lahhhhh!
I read this back in the late 70s and I can honestly say that, while I enjoyed it, I never fully appreciated it. It was a good, short-read for a school assignment. Nothing special.
Then I saw the film adaptation and it quickly became an all-time favorite movie. And Blanche Dubois came to life as one of the most interesting characters I have ever happened upon. Even with her vanity, manipulative behavior, the loss of the ancestral home and her lies,
"I don't want realism. I want magic! Yes, yes, magic! I try to give that to people. I misrepresent things to them. I don't tell truth, I tell what ought to be truth. And if that is sinful, then let me be damned for it! – Don't turn the light on!"
I couldn't stay angry at Blanche for long. I found myself pitying this sad and tragic character. I knew it was coming, yet I couldn't help but catch my breath (read: yelp) when she uttered her "kindness of strangers" line.
Hayleigh encouraged me to re-read the play and I'm glad she did. I have a newfound appreciation for this piece of work. The only issue I had reading this is that I kept seeing Marlon Brando and Vivien Leigh throughout the book.
5/5 Stars